01. Bennie And The Jets
02. Philadelphia Freedom
03. Daniel
04. Rocket Man (I Think It's Going To Be A Long Long Time)
05. I Guess That's Why They Call It The Blues
06. Tiny Dancer
07. Don't Let The Sun Go Down On Me
08. I Want Love
09. Candle In The Wind
10. Crocodile Rock
11. I'm Still Standing
12. Saturday Night's Alright (For Fighting)
13. Your Song
14. Sorry Seems To Be The Hardest Word
15. Sacrifice
16. Goodbye Yellow Brick Road
17. Tinderbox
18. Are You Ready For Love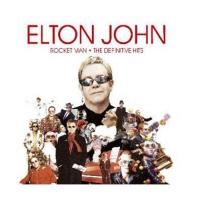 Lav en bestilling/forespørgsel på leje af en jukebox for kun 1.500 kr. her hos os.