01. Beautiful Day
02. I Still Haven't Found What I'm Looking For
03. Pride (in The Name Of Love)
04. With Or Without You
05. Vertigo
06. New Year's Day
07. Mysterious Ways
08. Stuck In A Moment You Can't Get Out Of
09. Where The Streets Have No Name
10. Sweetest Thing
11. Sunday Bloody Sunday
12. One
13. Desire
14. Walk On
15. Elevation
16. Sometimes You Can't Make It On Your Own
17. The Saints Are Coming
18. Window In The Skies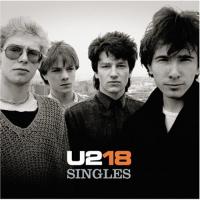 Lav en bestilling/forespørgsel på leje af en jukebox for kun 1.500 kr. her hos os.