01. How Deep Is Your Love
02. Never Forget
03. Back for Good
04. Sure
05. Love Ain't Here Anymore
06. Everything Changes
07. Babe
08. Relight My Fire
09. Pray
10. Why Can't I Wake Up With You
11. Could It Be Magic (Radio Rapino Version)
12. A Million Love Songs
13. I Found Heaven
14. It Only Takes a Minute
15. Once You've Tasted Love
16. Promises
17. Do What U Like
18. Love Ain't Here Anymore (US Version)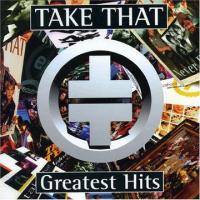 Lav en bestilling/forespørgsel på leje af en jukebox for kun 1.500 kr. her hos os.